Side Hustle. We hear this term a lot lately, but what does it really mean? For most, it is having a full time job but working on something else on the 'side'.  Having a 'side' business has become so much more common than it was even 10 years ago. Some do it for fun, others to be creative, but for most it is to make some extra money to support their families while doing something we love. Nothing wrong with that. But when does it transform from a side hustle to something more? It doesn't need to be your full time job to mean more than a side hustle.

 .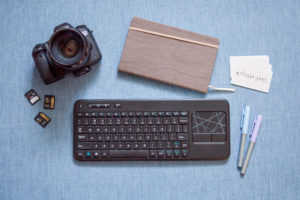 Lets take a step back first, A bit of my personal journey. In 2012 I graduated Architectural Technology from Mohawk College. With all of this new found knowledge I started working as a Quantity Surveyor for a local firm and I have been working there for almost seven years. Photography had always been an interest for me. One day I thought it would be great to have a "small" photography business. At first, I didn't even care if I got paid for it, I just loved photographing families, friends and newborns.  I started Melissa Jane Photography in September 2014. Flash forward 5 years later and my "small" business has grown into something so much more than just taking photos for free. It has really grown into a sustainable business. One where I am trusted by my clients to capture special moments in their lives, preserving the moment in a photograph. My business still brings me just as much joy as in the early years, now maybe more so.
 .
Why I have a problem calling it a side hustle
For so many years I have been describing my photography business as a "small side business" "just part time photography" "I work full time, but I do photography on the side"
When I heard this amazing podcast! (Holla Rachel Hollis!) She said, something to the affect of "Why are you diminishing your hard work as something small" and the light bulb clicked. Melissa Jane Photography isn't small to me, It hasn't been for quite some time. I eat, sleep and breathe my business, so why would I just call it this small thing?
 .
I have a few answers to that… One, working a full time job is hard work. I think I was worried at what my company would think if I had a successful business. Would they feel worried that I would quit? Would they not advance me for fears of my business becoming more important? Would they ask that I not have a business? These are all fears I had/still struggle with. Today, my full time job is very aware that I have a photography business. It doesn't interfere with my quanitity surveying career so in my mind it is not a big deal. There is always the possibility that photography becomes my full time job, but for now I am working both.
 .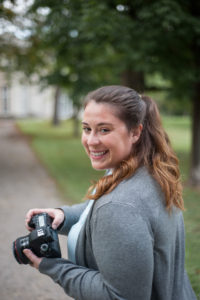 Two, My confidence level has always been a struggle. The fear that others would not like my work, or just not feeling successful. This fear and lack of confidence was keeping me from really sharing with others my passion for my business as something much more than a "side hustle". But, I love my clients. I love witness a couples first moments as husband and wife. I love to hold the newborn babies and photograph there first few weeks of life. These things matter to me. I found that the more confident I got in my work, the less I cared about what others thought.
 .
As the years have gone by, I have grown my business alongside my full time career. I wont sugar coat it. It is a ton of work. If I'm not working 40 hours quantity surveying, I am working the rest of my evenings, weekends and wee hours of the morning on photography. So, my so called "side hustle" is really another full time job. Just because I don't do it Monday to Friday 8-5. Doesn't mean I'm not putting the same heart and hours into it.
 .
Most of my friends will ask.."Aren't you doing photography full time?"  My answer is always no. But is it? If I add up the hours I am planning, shooting, blogging, etc. in a week it works out to just as many hours as another job. So why do I diminish it. I should be answering, "Yes, but I am still doing the quantity surveying thing too" HAHA.
 .
Now when I talk to someone new about my work. I say "I work as a full time quantity surveyor and have my own photography business"